In the world of luxury yachts Lili is a new addition offered by Imperial Yachts. It is a Limited Edition 180 design version that was delivered recently at the Dutch yard Amels. It was christened at the yards before it was delivered and the name has caught the fancy of many.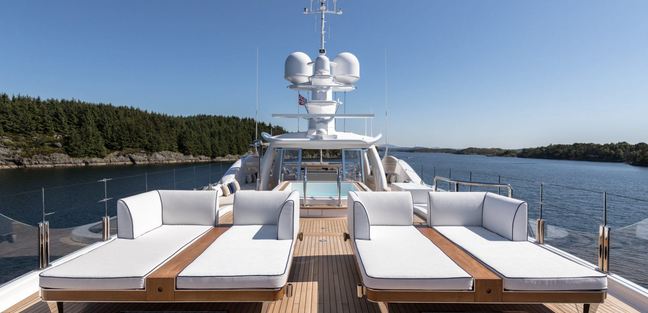 The yacht was sold a year before, in April 2016, and the company overlooked construction of the same as the boat is part of the collection of Amel's Limited Edition 180 series. The boat would now head out to Norway. This would be the first voyage chartered by the vessel. The boat would spend the winter season in the waters of the Indian Ocean around Thailand.
The maximum draught of the boat would be 3.35 meters. The yacht is made of a steel hull based on a superstructure of aluminum. It has been made as per the standards of Lloyd's registry and is MCA compliant. The exterior styling is done by Tim Heywood, while the interior décor was done by Laura Sessa Design. The total volume of the area worked upon is 707 GT. The hull color is Castle Tan as described by Imperial Yachts.
The luxury yacht has accommodation for about 12 guests. This is split among a total of six staterooms. There is a bridge deck on which the owner's cabin resides along with two twins and three double rooms below the decks.
The crew quarters can accommodate about 12 people. The key features of the boat include folding balconies. There is a private aft deck as well, which is directly linked to the owner's suite. The extended sun deck of this super yacht is the main feature that spans an area of 175 square meters. The large deck space has been included to fit a four meter swimming pool.